The Gala Dinner will be organized at Maison Kammerzell (close to the Cathedral).
The typical Gala Menu should be composed of (in French):
- Terrine de Canard et Compotée de Mirabelles à la Cannelle
- Choucroute aux trois Poissons
- Kouglof glacé au Grand-Marnier sur Coulis d'Eglantines
Strasbourg Cathedral is an outstanding masterpiece of Gothic art. The first stone was laid in 1015 and the spire was completed in 1439. On the north side of the Cathedral Square (Place de la Cathédrale) is the Maison Kammerzell, the finest old burgher's house in the city, with a stone-built ground floor (1467), half-timbered upper floors (1589), leaded windows and rich carved ornament. The interior features vaulted ceilings, stained-glass windows and is richly decorated with frescoes on all floors by Alsatian painter Léo Schnug. Maison Kammerzell is the oldest building in Strasbourg that is still used commerciallyg. The building was classified in 1929 as a historical monument and is renowned for its carved and ornate exterior. A genuine "jewel in the crown" of Strasbourg's architecture, this house once provided income for several generations of merchants. During the 15th century, people would sell their goods under the carved stone arches of its ground floor.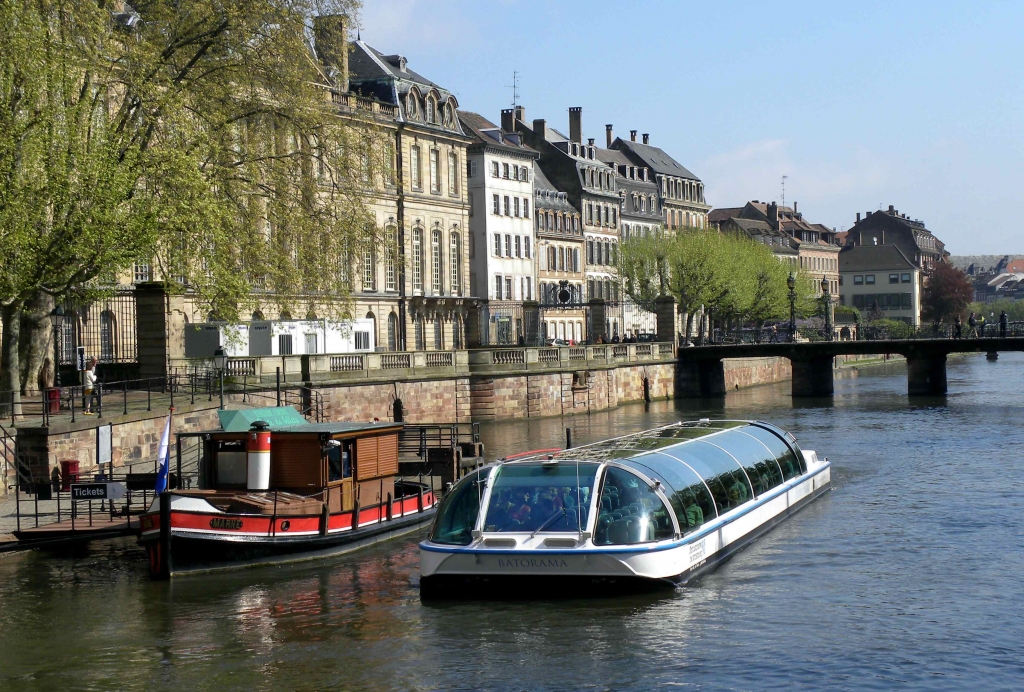 Before the gala dinner, a Boat Tour is organized for all participants to discover the city from the canals and the Ill river. This tour through one of the city's most famous attractions -  canal system and locks of the river Ill that flows into the Rhine - is a very enjoyable way to become oriented to Strasbourg. This scenic tour passes many historical sights such as la Petite France with its medieval half-timbered houses; the ornate Palais Rohan (where Pres. Sarkozy formally welcomed Pres. Obama); the 13th century Ponts-Couverts(wooden covered bridges) and the European Parliament.
- Fee includes the Boat Tour and the Gala Dinner -
Time Schedule is given here.
See also Accommodation - To discover Strasbourg and more ...